The Future of Social Networking Sites is that most of the Social Networking Sites Have No Future. MySpace and Facebook have battled for new users, climbing up the demographic food chain. MySpace has struggled to hide the migration of their user-base over to Zuckerburg's much more hip interactive site. All the while, the giants of online have been eyeing the now-established online phenom and have plotted their own fast-track into the social media cash pool.
VS.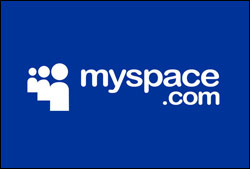 Much like XM and Sirius, this will become a market where only one can survive. Social media users have watched as the two majors, MySpace and Facebook, each reporting over 65 million U.S. monthly viewers, revamped their user profiles and interactive applications into a strikingly similar format. Both now incorporate FriendFeeds, both incorporate (limited) customizable layout options, and both feature a Twitter-like status update.
Facebook boldly steps towards the next obvious plateau in social media networks, the
Universal Profile
. Rather than creating multiple individual profiles or even cutting and pasting your favorite quotes, pictures, and About Me's from one site to the next, you will be able to create one profile and export it across platforms. Right now, Facebook only offers this feature with "partner sites" (see highlight), but soon it will have to expand the service to their top competitors, like MySpace, Bebo and Google's Orkut.
What Facebook says about its new Exportable Profile:
Real Identity
Facebook users represent themselves with their real names and real identities. With Facebook Connect, users can bring their real identity information with them wherever they go on the Web, including: basic profile information, profile picture, name, friends, photos, events, groups, and more.
Friend Linking
People count on Facebook to stay connected to their friends and family. With Facebook Connect, they can take their friends with them wherever they go on the Web. Developers can add rich social context to their sites. Developers even can dynamically show which of their Facebook friends already have accounts on their sites.